(No spoilers!)
Of course, I'm talking about Mad Max: Fury Road and Star Wars: The Force Awakens.
How similar can these two films really get? I mean one is set in a galaxy far, far away and another in...Australia? But even the setting is the same, really, both films are set in a sci-fi future world which is some sort of dystopia.
The nostalgia is so real.
Let's begin with the obvious.
First, they're both sequels (refer to earlier post about the
top movies of 2015
, most of them are sequels).
This latest installment of the Mad Max franchise comes 20 years after the previous one and 36 after the first Mad Max film. Similarly, Star Wars: The Force Awakens is released 10 years after its last movie and 38 after its first installment.
Except
this time around, both of these films rock some badass female protagonists, and there's no doubt that this contributes to their success.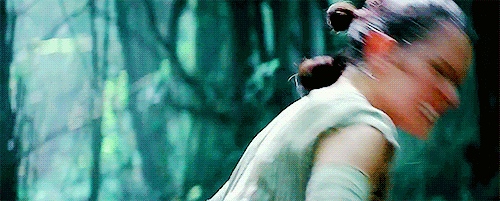 But did one triumph the other? I say: not necessarily.
Both of these films are equally as good. After watching Mad Max, I thought the Fury Road was it: the best film of 2015. But after seeing The Force Awakens premiere I was torn.
I've seen all of the Star Wars films and all of the Mad Max films, but I must admit if you asked me for the total plot summary of Star Wars I wouldn't have been able to give it to you. (*gasp!*)
I was afraid this would mean I wouldn't know what was going on in this new film (this didn't happen, I actually knew what was happening with no real prior knowledge or context!)
In fact this film has completely inspired me to go back and re-watch and re-live this epic tale. I wasn't super sure about either of these films, because they are sequels (and late ones at that).
Sequels are rarely as good as the originals but these defy the trend, and the sheer amount of time spent waiting for these movies wasn't an issue.
Also I wasn't super keen about seeing the new and "shiny" Star Wars, I though it would lose its charm as film tech had improved, but this wasn't the case (it's still awesome).
The conclusion? Both are awesome films overall and definitely worth a see.
What did you think of the recent Star Wars film? Let us know what you thought of these or any other films of 2015 in the comments!