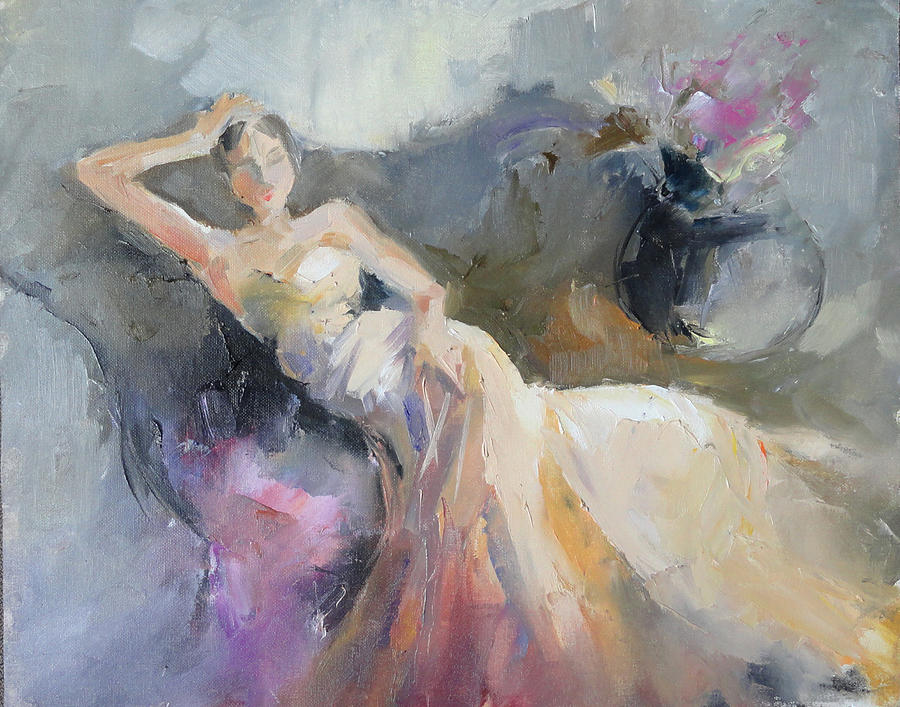 art by Nelya Shenklyarska
Classical music. What pictures does that word stir inside you? Do you think of orchestras sawing away at their cellos? Or maybe dramatic overtures in the background of movies, the intense clamour of a dozen instruments working in tandem? If you can't picture much, then let me try again: do you enjoy it?
When I think of classical music, I think of none of these things. I'm not the biggest fan of most classical music—Mozart, Vivaldi, Beethoven, Bach. Their work is genius, but I'm removed from it. I never really feel anything besides a kind of calculated, scholarly appreciation.
But I can't feel this way about Chopin. He's a Polish composer who wrote Romantic music, and also my favourite composer in history ('classical' can mean from the Classical era or simply the genre). His music's the kind to bring weary soldiers to rest and war-torn countries to peace. Why? Because it's truly universal. We don't need to pick it apart to understand it.
Maybe you feel this way about any artist you love. But when it comes to Romantic composers, Chopin is much more personal with his music than any other, more so than Liszt, Tchaikovsky, Saint-Saëns, or Rachmaninoff. He doesn't show off his technical prowess. He understands that playing at your fastest doesn't always mean playing at your best. His music is bittersweet, soothing when you least expect it, and holds all the charge of a coming storm without ever actually coming to thunder and lightning.
art by Nelya Shenklyarska
Chopin actually reminds me of this quote:
"I know you will laugh at me, but I really can't exhibit it. I have put too much of myself into it."
It's by Basil Hallward, the fictional artist behind Dorian Gray's portrait. I always took this to mean that artists can't help but show their true selves through their work. Van Gogh's 'Starry Night' is not the night sky, of course, but rather the night sky that he saw and felt. In this way, art reveals more about the artist than the object they're painting.
This is how I try to understand Chopin: his Mazurkas inspired by his Polish background, his pieces that better suited for salons rather than concert halls. Someone who I believe defined Romantic music as a genre of nuanced expression—melody shifts here, decorative grace notes there. A genius in his own right.
And when my life started to move around me and not with me, his music would push life's pause button every once in a while and let a tired young teen appreciate living time and time again.
Before I go, some recommendations:
1. Waltz Op. Posthumous in A Minor—a sweet and sad waltz, which I always thought sounded like hope
2. Nocturne Op. 48 No. 1—a ballade, almost, of heaviness, then temporary ease, then resurfacing of uncontrollable grief. Also my favourite piece.
3. Nocturne Op. 9 No. 2—written when Chopin was twenty years old, this is a well-known nocturne. Quiet, dreamlike, piano poetry.
4. Mazurka Op. 17 No. 2—mazurkas are Polish dances that sound like a waltz but with an emphasis on the second or third beat. Like something out of a music box.
5. Etude Op. 25 No. 11—it's called 'The Winter Wind'. You'll know why when you hear it.
6. Ballade Op. 23 No. 1—heavy, dark, complex, and apparently, Chopin's personal favourite.